Amarr Steel Garage Doors
Amarr Garage Doors styles
Amarr introduces three styles when it comes to garage doors. When it comes to steel materials both the traditional and carriage style doors are ideal choices depending always on the requests of the homeowner. At the same time, Amarr offers the option of custom made steel insulated doors to fit one's home and aesthetics. For its carriage doors, Amarr uses thick steel sections and wood grains, special overlays and often one or two color combination. The carriage doors might look as wood from afar but they are actually made of hard and highly resistant steel.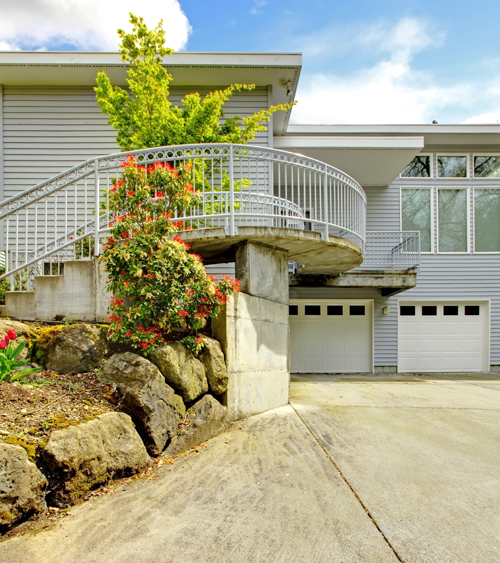 We Check Everything, Fix Anything and Ensure Safety
The most innovative feature introduced by Amarr is the safe guard system. Steel garage doors by Amarr have tamper resistant brackets and safety hinges as well as sections so that accidents with fingers and hands can be avoided. Amarr's steel doors can be non-insulated and, thus, made by a single panel but they can also be insulated and be made in either two or three layers. Amarr steel doors can also be wind loaded. They can withstand high wind pressure with the installation of a reinforcement system, which will comply with the regulations of the client's local building codes.
Amarr steel carriage doors would still open in the traditional way although they would look as they would swing open from afar due to the hardware added to the doors. Amarr steel garage doors do not only bring durability and security but also enhanced beauty, unique style and reinforced safety with the company's special safe guard system.